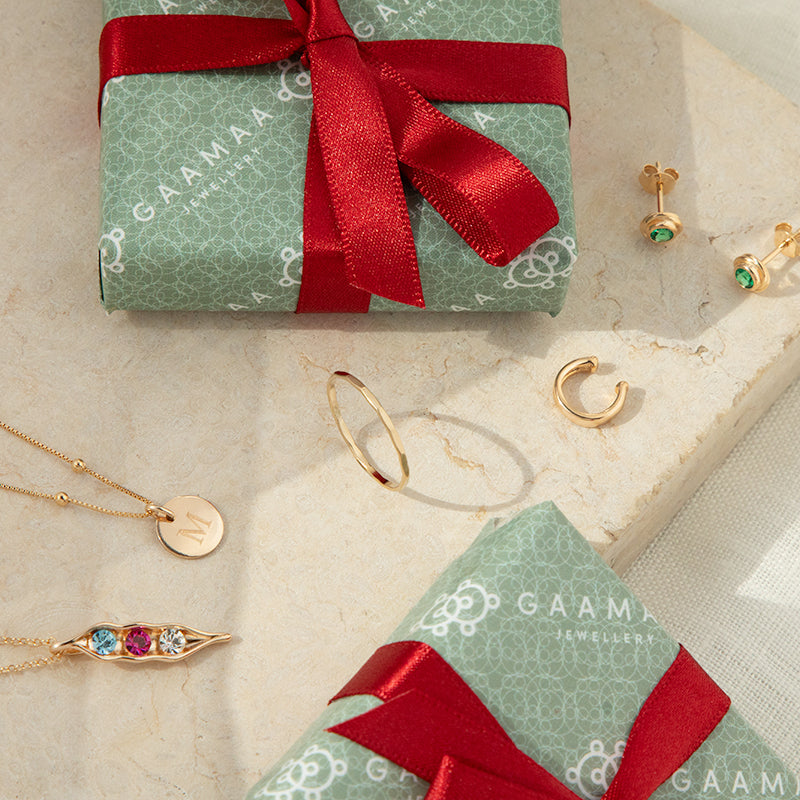 personalised birthstone jewellery
Christmas Gift Shop
15% OFF for Orders Over £50. No Code required

Gift thoughtful. shop small business
Personalised and birthstone jewellery perfect to wear everyday
The pleasure of giving a thoughtful gift
Do you remember the pleasure of giving a gift to which you've given so much thought? The way their eyes lit up as they realised the love and care you poured into it?

Perhaps it was when you gifted your grandmother a locket filled with photos of her cherished grandchildren or when you surprised your best friend with a bracelet engraved with her name. It's that emotion, that connection, a moment to cherish.
Treating yourself
Remember those nights when you've finished the day's tasks, got your children snuggled in their beds or closed your laptop, and had some "me" time? Whether diving Read more...


New Arrivals
Just in! Our fresh designs.




Sterling Silver Birthstone Sliding Bracelet
This is the third beautiful birthstone bracelet I have ordered from Gaamaa as gifts for various members of my family - the latest was for my daughter's 18th, superb quality, extremely delicate plus lovely engraving & birthstone. Service, packaging and speed of delivery are second to none. I highly recommend this product. Thanks once again, Gaamaa
Semi Precious Birthstone And Leaf Initial Necklace
I am very pleased with my necklace. Customer service went above and beyond to accommodate my request.
Birthstone Adjustable Sliding Bracelet
Beautiful gift - the engraving was very clear. As ever, the service was fantastic. A real pleasure purchasing from Gaamaa.
Semi Precious Birthstone Hoop Earrings
Beautiful, good size earrings & birthstone lovely.

When cherished sterling silver darkens, it's often due to tarnish. Here's a concise overview of why this happens and how...
Read more

We hope this finds you sparkling! Today, we're sharing six ways to tell imitation pearls from natural.
Read more